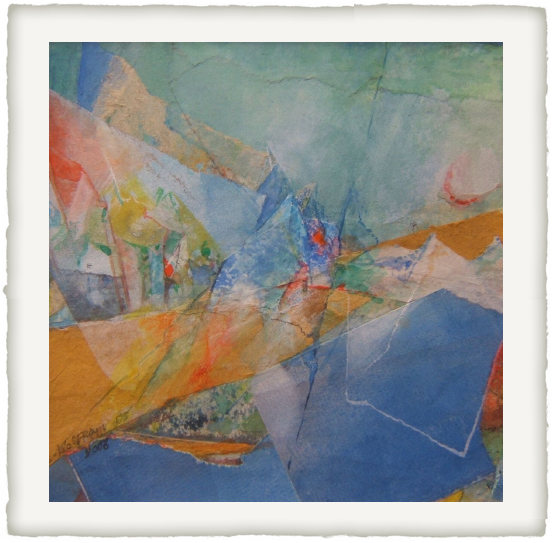 To view photos, click on the above image.
Click on the right side of an image to go to the next one
and on the left side to return to the previous one.
Collage Work

His collage work became increasingly important in the following years.

He created mostly abstract compositions, with self-coloured and torn paper in which colour had an predominant role.
---