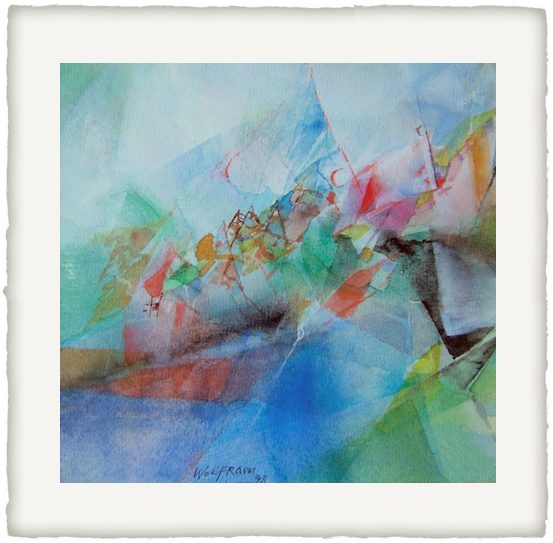 To view photos, click on the above image.
Click on the right side of an image to go to the next one
and on the left side to return to the previous one.
Smaller formats

Towards the end of the 1980's, Wolfram discovered the smaller format (often 12 x 17cm).

These small pictures – watercolours and mixed media - allowed more spontaneity and attention to detail.

Through their strong colours they have a most powerful presence.

In the years between 2005 and 2010 he painted many such small formats.
---