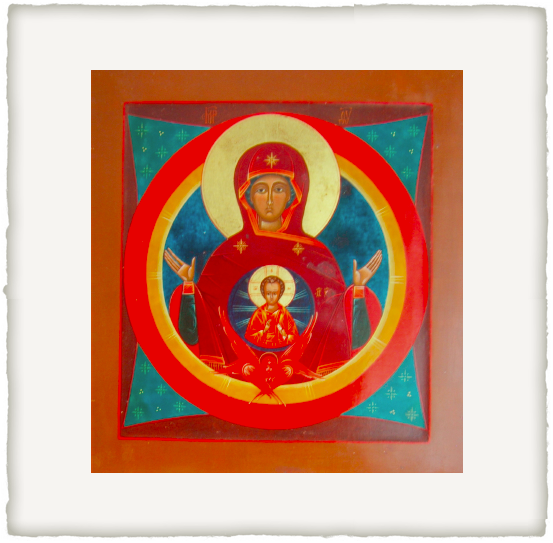 To view photos, click on the above image.
Click on the right side of an image to go to the next one
and on the left side to return to the previous one.
Icon Painting

Wolfram discovered Byzantine art and the world of icons – hitherto unknown by the general public. He taught himself icon painting in the classical style and became immersed in Orthodox theology.
There was, at this time, a departure from the sentimental style of icon painting so in vogue in the 19th century. This departure was particularly to be found in Greece and within the Russian émigré circles in Paris.
Wolfram left the academy and spent a few years in the parental home in Eutingen, painting icons and carving reliefs in the Byzantine style.
In 1945 he undertook a three-month voyage through Serbia and Greece and spent four weeks on Mount Athos. He was fascinated by the frescoes in the Serbian monasteries and in his encounters with extraordinary personalities in a world that was hitherto unknown to him.
---